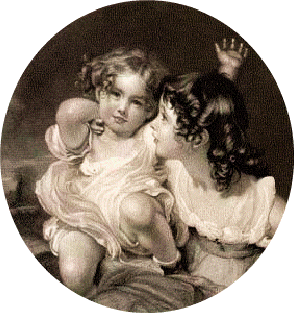 Related Links

Civil War Children's Books

Seen and Not Heard: Children in 19th Century New Orleans
Flowers of the South Living History Society

back to FSLHS home | back to Research Resources

Governesses and Education

Burton, Warren. Helps to education in the homes of our country. Boston: Crosby and Nichols, 1863

Clarke, Patricia. The Governesses: letters from the colonies, 1862-1882. Hawthorne, Victoria: Hutchinson of Australia, 1985.

Finsterwald, Lori. The Governess in nineteenth century England. Amherst, MA: [s.n.], 1978.

Ginder, Paula. Fallen gentlewomen: the study of the governess in Victorian society, Victorian fiction and the novels of the Bronte sister. Coe College Honor Thesis, 1989.

Hughes, Kathryn. The Victorian governess. London, Rio Grande, Ohio: Hambledon Press, 1993.

Martineau, Harriet. Household education. London: Smith, Elder and Co., 1861

Newcomb, Samuel Prout. Pleasant pages for young people; or book of home education and entertainment. Boston: Gould and Lincoln, 1853.

Renton, Alice. Tyrant or Victim: a history of the British governess. London: Weidenfeld and Nicolson, 1991.

Ridout, Susan F. Letters to a young governess: on the principles of education and other subjects connected with her duties. London: Orger and Meryon, 1840.

Whitman, Sylia. Modest expectations: the American nanny and her charges. Thesis -Harvard University, 1984.